Mikael Lindstrand, gonioLabs, will give a presentation "High-entropy multidimensional OVD characterization facilitating multimodal authentication".
Optical Document Security, San Francisco, CA, USA, 29-31 January, 2020.
The paper presents a method of characterising Optically Variable Devices to provide a high-entropy digital information source which can be interfaced with electronic data record for multimodal authentication. The process facilitates pseudorandom challenge-response authentication, making it suitable for use on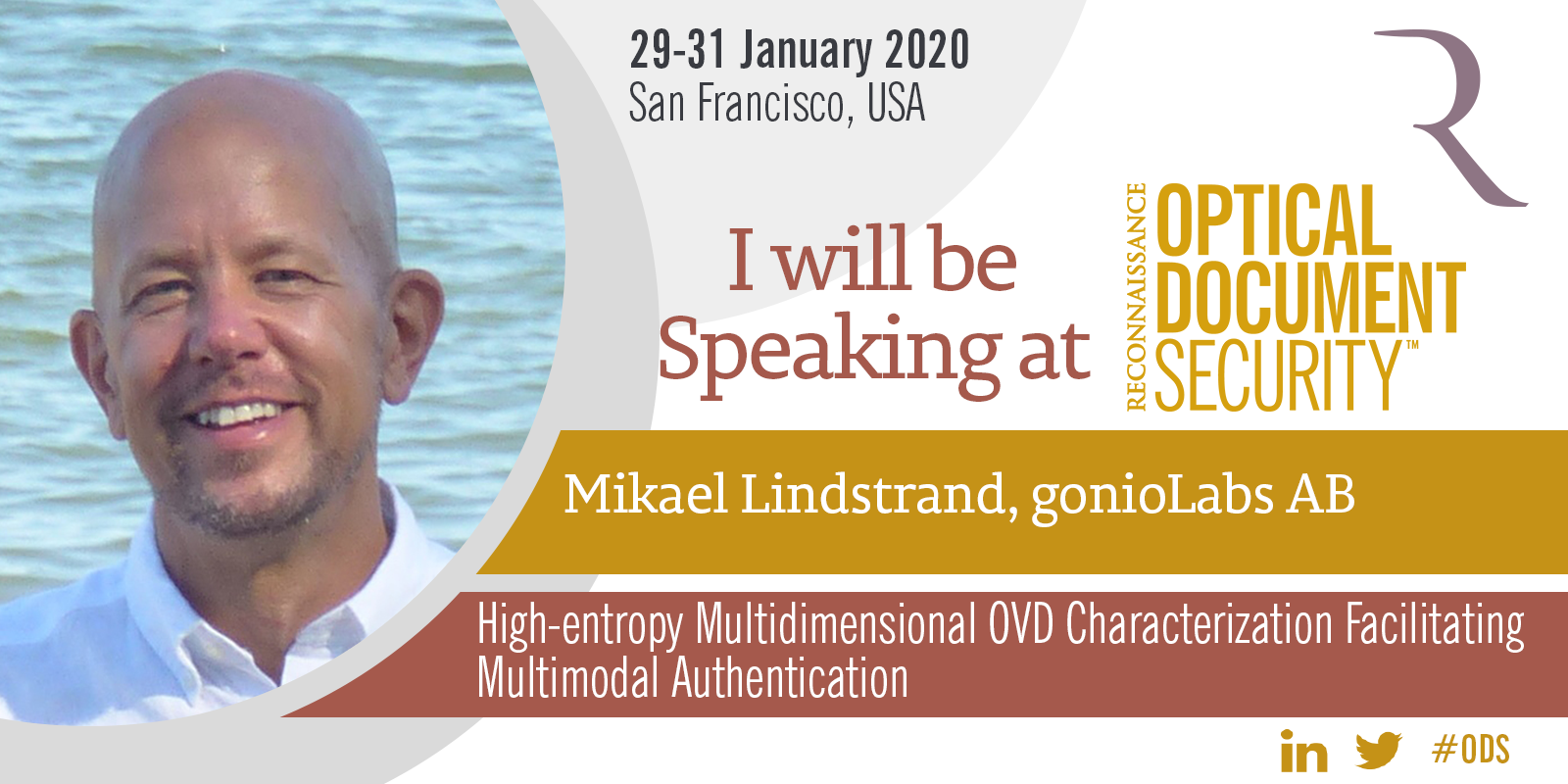 otherwise insecure channels multimodal authentication.
The process facilitates pseudorandom challenge-response authentication, making it suitable for use on otherwise insecure channels
Posted
2020-01-10
by
Mikael Lindstrand